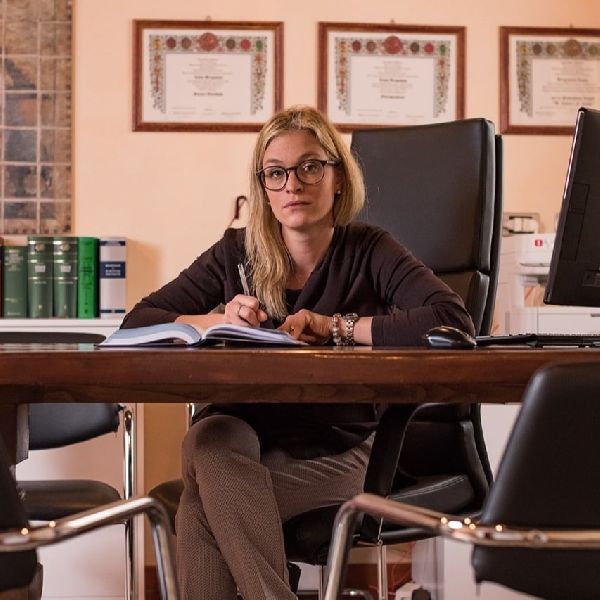 Interviews
05.11.2021 |
Teodor Burnar
"One thing that this pandemic has taught me is that we Lawyers have to be extremely flexible mentally"
An International Business Contracts Lawyer working with the Chamber of Italian Commerce in Nice, France, Mrs. Luisa Bergamino sat down with WOLEP to discuss her love of the Napoleon-inspired Italian Civil Code, her vision of the profession in 2021 and how her gusto for travelling makes her grow in her career.
Q: Please walk us through your professional path so far. How long have you been practicing Law and where did it all start?
A: I graduated from the University of Turin (Italy) and following my activity of trainee lawyer I qualified as a Lawyer. I always practiced in the areas of Civil Law and Commercial Law providing consultancy to companies in the negotiation and drawing up of commercial contracts and advising them with regard to their relationship with customer and suppliers.
In working with them more and more, I have realized their need for support in the field of International Trade Law, because of course it is no longer possible to limit oneself to trading only in one's own territory.
In order to ensure their assistance, I attended several courses and masters in the field of international contracts for businesses until this year when I graduated from the advanced training school organised by UIA (International Association of Lawyers) in International Business Law - Commercial Contracts, Foreign Investments & Dispute Resolution.
Q: What drew you to Civil Law in the first place?
A: Ever since my Private Law exam at the University I have very much appreciated the Italian Civil Code because each rule is a perfect fit with others and seems almost like a mathematical puzzle. The Italian civil code is based on the Code Napoleon, but uses generalisation techniques typical of German legislation, such as the provision of 'general provisions' and the introduction of 'general clauses'.
The Italian Civil Code is in an intermediate position: it codifies the great idealistic achievements of 19th century liberalism, but models the individual institutes in accordance with the requirements that emerged from the world of economic activity or that were inherent in the development of trade. And I find it fascinating that after all these centuries, many of its regulations are going forward, are still applicable. The second most fascinating part for me is that these regulations are perfectly interlocked. And one has the sensation that, when the legislator tried to intervene and change something, it risked destroying this perfectly strung together machinery.
But going back: Civil law has allowed me to work alongside the world of entrepreneurship, thus enriching my cultural background. In fact, I grew up in an environment of entrepreneurs and I have always found their vision of the world appealing.
Through Civil Law I have had the opportunity to participate in many contract negotiations and this makes me feel part of a system aimed at seeking more and more a meeting point between the parties rather than take the case to court.
My vision of being a Lawyer is that for a Civil Law practitioner it is crucial that he develops an attitude of negotiating a contract. The contract is, to me, a helpful instrument, it serves not only to prevent things from happening but also to help companies to sell. So in 2021, the Lawyer has to have the capacity to mediate the situation in which the company must sell, but must also be protected in the sale. So we must be an ally of managers and commercial companies. And the biggest difficulty, in my opinion, is overcoming this excessive vision of tutoring we tend to have at times.
Q: We've noticed that you number, amongst your other practice areas, Art and Patrimony Law. Coming from Italy, a country well-known for its culture, that sounds like an inspired career choice. What does an Art and Patrimony Lawyer do?
A: I draft contracts for the sale and purchase of art works.
Of course, this activity is fascinating when one is inevitably joined by colleagues who are experts in Intellectual Property Law and whose skills are certainly complementary to mine.
Q: What about your main specialization, International Business Contracts?
A: Well, I handle revisions of such contracts but I also write them. The interesting thing about this type of activity is that it makes you study different cultures. In the sense that a Lawyer, by definition, has to be curious, in my opinion, because there is no case perfectly equal to another. So that's why my line of work is beautiful, because you never cease to learn new things. You have to always study more.
Moreover, it is sometimes difficult to know even the jurisprudence of your own country, let alone that of another country. Yet, often, as an International Contracts Lawyer, you come into contact with different legal systems. And thus, I anticipate your last question, why did I like WOLEP in the first place?
Because when you manage an international contract you need to know which law is applicable to the contract.
Furthermore, in the case of drafting and possibility of choice, the law of one's client is not always the best one.
So it is essential to collaborate with a local lawyer who will be able to indicate the advantages and disadvantages of its legislation by allowing you to choose what is best for the client. So WOLEP in this case is perfect, because it allows me to work alongside lawyers of all the world, experts in national law, who know the peculiarities and risks of that specific law.
Furthermore, as my main hobby is to travel, we can say that I unite my passion with my curiosity for knowledge and with work.
The interesting thing about drafting international contracts is that it makes you study different cultures. You never cease to learn new things, which is beautiful
Q: Can you name one particular achievement of the past 12 months that you're most proud of?
A: Actually, it's about my last two years of work, because it wasn't easy to graduate an international school and to continually improve myself professionally while also working. Moreover, my classes were, mostly, in English, so I also had to improve in this particular language. I am very proud to have graduated in the field of international business contracts I mentioned earlier because it has allowed me to get back into the game and redefine the boundaries of my professional skills. I believe that the profession dies the moment our learning process stops. The lawyer must be curious by nature.
Q: What is the most important thing that you've learned on the job in this ongoing pandemic?
A: That positive law does not always give us the answers we want or need. The activity of interpretation is very important and once again Private International Law has certainly helped me to manage and understand the concept of force majeure, which until that moment had perhaps always been underestimated a little.
From a human point of view, however, it has allowed me to understand where I stand. I believe that working side by side with companies places us in a context of negotiation. I'm very proud to have worked side by side with clients renegotiating contracts, avoiding any possibility of litigation.
This way of working is in continuity with my most current vision of the legal profession, which I believe, in 2021, must be based primarily on an ongoing relationship with clients, aimed primarily at preventing litigation.
One thing that this pandemic has taught me is that we Lawyers have to be extremely flexible mentally. We all had to reinvent ourselves in the past two years, didn't we?
When handling international contracts, WOLEP is perfect, because it allows me to work alongside Lawyers from all over the world, who are experts in their national law, who know the peculiarities and the risks of that specific law
Q: How would you describe recent developments in Italian law?
A: At the moment in Italy we are waiting to see how reform of the civil process will develop. It is a work in process, momentarily. Rest assured, I will keep you updated.
Q: You are no stranger to working on an international scene.We've noticed that you're an expert at the Chamber of Italian Commerce in Nice, France. What does this position mean and how did it come about for you?
A: I live closeby to the French border, a couple of hours from Nice and many of my clients trade in France, therefore I had to expand my knowledge in order to assist them. What I really enjoy about the Italian Chamber of Commerce in Nice is this constant and continuous work of bringing the two cultures closer together. It is a great opportunity for me, which has given me the chance to get to know better the French law. So I am really grateful for this opportunity.
To this is certainly added a deep love for France where I go as soon as I can in my spare time. I love both the French language and France for its culture and its heritage.
Q: What made you join WOLEP?
A: WOLEP is an absolutely interesting reality for any Lawyer because it allows a continuous wordwide comparison amongst colleagues. Even more this opportunity becomes interesting for those who operate in the field of international business contracts.